Posted by Imtiajul in Guanacaste
Yellow Fin Charters
Yellow fin Charters is the company which operates fishing tours from Paya Carrillo, Playa Flaingo, Los Sueños and Quepos in the south pacific coast of Costa Rica. Different types of water and land tours such as Canopy tour, Sailing trips, Snorkeling, Horse back riding, Sailing trips, ATV Tours also arranged by Yellow fin. This company was founded in 2002.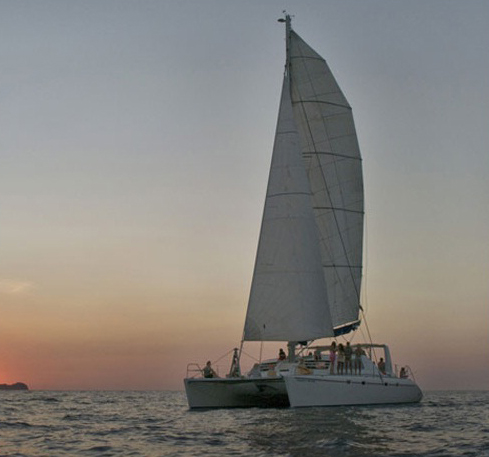 Yellow Fin charters company offers full day charters, half day and multi-day trips. All the trips include both inshore and off shore trips. Rates f the trip depends on the length of area and trip you chose and the rate range is from $400.00 to $1400.00.
The Boats:
Yellow Fin maintains a fleet of twenty first class boats which contains the latest equipments for fishing and sonar. The captains of these boats have extensive knowledge of Fly Fishing, Catch & Release. Including all types of Dorado, Billfish, the Pacific's best offshore fishing and Yellow fin Tuna are just hours from the port. If you go for sailing you will see a plentiful supply of Red Snapper, Wahoo, Mackeral, Jack Crevalle and Roosterfish. All the boats have art electronics, gps, cell phones, navigational systems.
The Bindish:
This is a 44 ft Hatteras which have spacious saloon with a/c, cabin, luxurious bathroom,  Fly bridge. This boat is also outfitted with tournament quality gear (shimano-Penn) and state –of the art electronics which will take you to the fish in first class. Crew of this ship is bilingual and the captain has more than 12 years of experience in these waters.
Ryan Lindy:
It's a 36 ft Luhrs which has cabin with air conditioned, bathroom, and tower. This boat is outfitted with tournament quality gear (Shimano-Penn), the finest fishing gear and state –of the art electronics.  With this boat you will be able to go fishing in first class. Crew of this boat is bilingual and it has captain has 12 years of experience. You will be able to catch Dorado, Yellow fin Tuna, Sailfish, Marlin. This boat can take 6 people together.
There are also other sailing boat including Aguila, The Silouetha, The Online, The Sun King, The Navigator,The Circle hooker, Angelica V, Angelica IV, The Circle hooker.
Fishing Sites:
If you want to go for fishing you should stay at the most recognized hotels Hacienda, Pinilla Westn Playa Cochal, Taarindo Diria, Tamarindo Vista Villas and four seasons resort in Papagayo as Yellow Fin Charters company provides the services of the fishing to this areas.
Morning and Afternoon Sailing Tours:
Yellow Fin Charters offers sailing tours which usually lasts for four hours and will take you to discover the beautiful Costa Rican Pacific coast and then to the white sand beach where you will get the opportunity to do snoreling, kayaking and beach walks. Then you can go for in search of dolphins, manta rays, turtles and whales. You shod stay till sunset so that you can enjoy fantastic sunset views accompanied by the soundtrack of the boat. On the boat you will find a open bar fully stocked with different types of drinks such as beer, coke, water, cocktail and not only drinks you will also have tropical fruit and snacks.
Contact
Yellow Fin Charters
Website: http://www.yellowfinsportfishing.com
Email:info@yellowfinsportfishing.com
Phone: (506) 2653-8022 | (506) 8813-9675