Posted by geoff in Guanacaste
Stellar Sails and Canvas
Resume of David Ware, President of Stellar Sails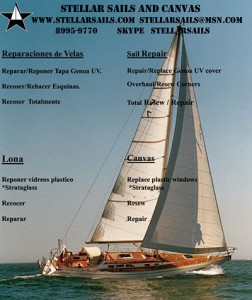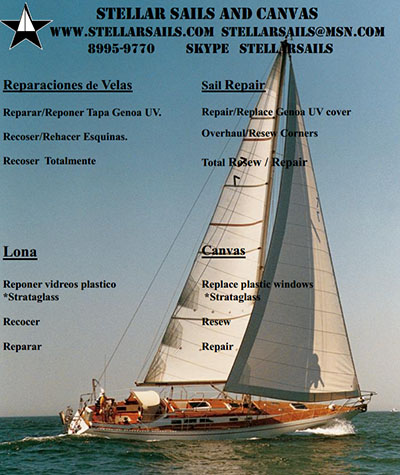 I started my career as a professional yacht captain after service in the US. Navy. After a tenure of approximately five years as professional mariner, and having acquired over 200,000 nautical miles under sail, I returned to the US and finished my University degree. My degree is as Bachelor of Business Administration.
For a period of four years, beginning in 1987 , I worked as General Manager of Island Nautical Corp , subsidiary of Doyle Sailmakers. Its primary business is the production and marketing of yacht canvas to the retail market3
I started Stellar Sails International , in 1991 as a New York Corporation, doing business as Stellar Sails and Canvas. Our primary mission was the importation and retailing of yacht sails manufactured in Barbados under the Stellar Label. Our secondary mission , and ultimately the largest part of the business , was the production and marketing of yacht canvas. Both power and sail.
Our primary means of marketing our product was via boat shows, internet and directly out of our facility in New York and Connecticut.
In 2003 I founded Stellar Sails SA, a Costa Rican Corporation. Our first five years of business in Costa Rica , were primarily dedicated to the production of Power Boat yacht canvas. The majority of our business was centered at Marina Los Suenos. Over the subsequent 9 years our projects in both canvas and sail have expanded to cover both coasts of Costa Rica and Panama.
Our current product mix includes Canvas both power and sail, sail repair an extensive range of commercial awnings and yacht interiors.
Contact Info
David Ware
President
Stellar Sails and Canvas
www.stellarsails.com
Phone: 8995-9770