Posted by Imtiajul in Flamingo, Guanacaste
Serendipity Charters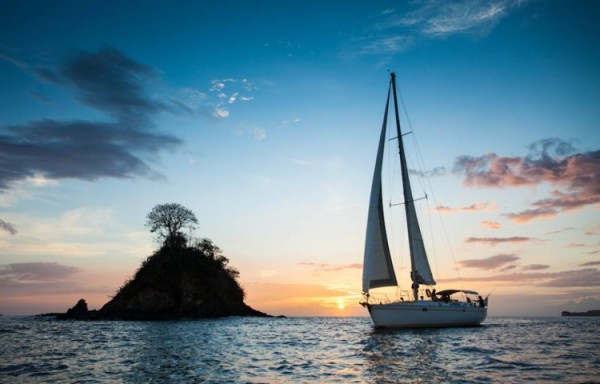 Based in Playa Flamingo, in the Guanacaste Province of Costa Rica, Serendipity Charters is a sailing company. A variety of sailing tours, yacht excursions and cruises organized by the company. All the tours and excursions are custom tailored and private and conducted on a ritzy 50 foot Beneteau Oceanis named Serendipity. If you choose tours offered by this company and want to enjoy beach activities like snorkeling, gear, fishing, snacks, fruits and beverages provided by the Charters. They ensure you have a comfortable journey and have a life time experience. The charter has an experienced and profession crew. Towards the clients who have real thirst for adventures, the sailing expeditions are geared. People who want to enjoy the sailing tour with family with kids or with partner to get romantic time on the ocean or even the backpackers, all will find the Serendipity Charters perfect.
Tours:
Full Day Tour: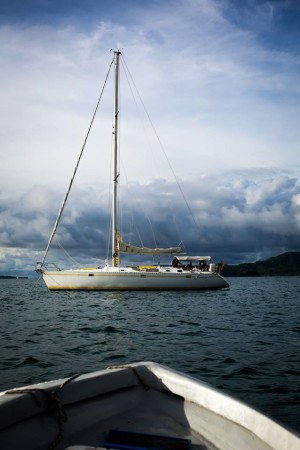 Serendipity Charters offers full day sailing tour that include snorkeling and fishing equipment and for meals it provides chicken taco, fruits, beverages and appetizers. This tour starts at 11 am in the morning and last till 5:45- 6:15 PM. The charter stops at two different spots where you can enjoy different kinds of activities such as snorkeling, swimming and sport fishing.
Morning Tours:
You can also choose Morning tours that will allow you to explore the beauty of the bay in early morning. This adventure tour will start at 8:30 in the morning and continue sailing until you reach a nice secluded beach. There you can enjoy snorkeling, swimming or just indulge in the beach activities.
Sunset Tours:
If you want to enjoy watching amazing Costa Rican sunset view on the ocean, you can go for Sunset sailing tour. This tour includes three delicious meals, swimming, snorkeling, beach combing and fishing.
Surf Trips:
Serendipity Charters not only offers sailing trip but also offers overnight surfing trips to Witch's Rock, Ollie's Point and Santa Rosa National Park. The ship will sail to the spots and after reaching there you will enjoy a surfing session. When you will return to the yacht, you will get a a beverage of your choice from the open bar, have lunch and share experiences with other travelers.
Contact
Serendipity Charters
Location: Flamingo Marina, Playa Flamingo, Province of Guanacaste, Costa Rica
Website: http://sailingcostarica.com/
Phone Number: +506 8699 5260
Email: info@sailingcostarica.com