Posted by Monirul Hoque in Puntarenas
Puerto Azul Hotel & Yacht Club
If you want to spend a day, a week or a month with your family or friends Puerto Azul Hotel & Yacht Club is the perfect place. This will make your vacation truly adventurous by organizing a true experience of sailing with lush tropical landscapes. Puerto Azul Hotel & Yacht Club is a popular marina in Costa Rica. There are many owners of sport-fishing boats, sailing boats and yachts. In this Marina you will have safety, comfort, style and luxury.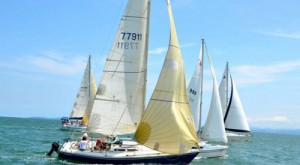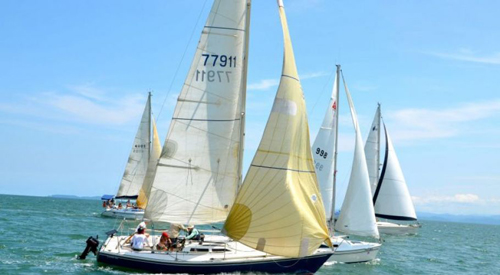 Puerto Azul is unique in its style in the Puntarenas area. This marina is located in one of the most beautiful aquatic scenarios. In the city of Puntarenas (has historically been a tourist destination of Costa Rica), 75 miles (120 km) West of the capital (San José), on the Pacific coast, Puerto Azul is located.Punarenas is the most important port of Costa Rica in terms of fishing. A vast area endowed with beautiful white sand beaches, is covered by the marina.
In the Central Pacific of Costa Rica, Puerto Azul Hotel and Yacht club is an exclusive housing, tourism and marine in the Central Pacific of Costa Rica. This marina offers services and class care in docks with a qualified team and with personalized treatment. This club has 72 ships available for rent to boats of up to 60 feet in length and 7 feet deep.
Places you will visit:
In the Gulf Nicoya ( San Lucas, Jesusita, Guayabo,Gitana,Cedros y Negritos) you will enjoy the wonders of the islands. You will get the opportunity to visit Tortuga Island where you can enjoy diving and swimming. This island is a beautiful tropical paradise with white sands. If you are lucky enough you might be able to go to the tour sighting of friendly dolphins. In San Lucas Island you can visit the ruins of the famous prison that inspired "The Island Of lonely Men", of the Costa Rican writer José León Sánchez. You can also visit Cocos Island National Park which is considered as one of the most attractive places for diving. This island was dclared as World Heritage Site by UNESCO in 1997.
Accommodation:
Puerto Azul Hotel & Yacht Club will arrange accommodation in the unique, intimate and beachfront Boutique Hotel for you. This hotel has 32 rooms in its first stage and extends to 60 rooms in the second stage. If you stay in this hotel the club will offer you personalized services and attention to details for you so that you can enjoy the best and memorable vacations in Costa Rica. You will feel a quiet and relaxing atmosphere in each of the rooms and you will find Air conditioning, Cable TV, Double rooms with double beds, Grooming, Private bathroom with shower and hot water and Balcony. Additionally you will also have Private Parking, Bar Service, Restaurant, Adults Swimming pool, Volleyball court, Swimming pool for children, Playground, Beautiful gardens, Marina and sea views, Lounge chairs around the pool and Security 24 hours.
Special events:
Puerto Azul is the perfect place and romantic setting for wedding.If you want to get married in a tropical paradise with the palm trees, sea and exotic gardens then Puerto Azul Boutique Hotel will offer you the design of the event, decoration, organization of the reception, different types of menus options, music for the event, DJ, video, photography, cake and officiator legal/religious.
Contact:
Puerto Azul Hotel & Yacht Club
Website: www.hotelmarinapuertoazul.com
email: reservas@marinapuertoazul.com
Phone: (506)2661 5552 / (506) 2661 3873
Fax: http://hotelmarinapuertoazul.com