Posted by Imtiajul in Caribbean
Princess Cruises
In 1977 'Pacific Princess', one of the ship of Princess Cruises was cast in starring role on a television show, this cruise was catapulted. This cruise stated sail in 1965 with a single ship cruise to Mexico. Now it has grown as the third largest cruise line in the world. It is renowned for its innovative ships, an environment of exceptional customer service. Each year approximately 1.3 million passengers get the opportunity to escape to the top destinations all around the world.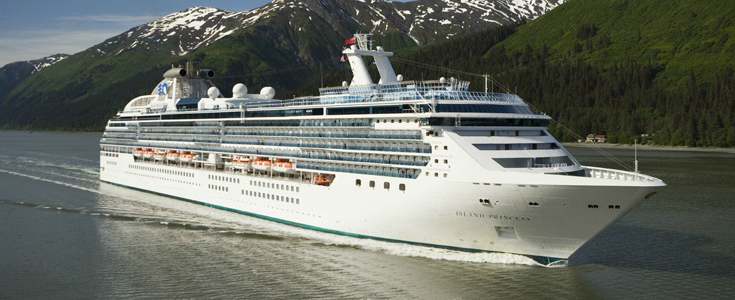 Wherever you sail with the Princess Cruise you will enjoy warm and gracious in an atmosphere of comfortable elegance. The members of Princess Crew are dedicated to provide exceptional service. They will ensure you can have a memorable vacation.  You will enjoy with your friends and family members a variety of programs.
With the Princess Cruise you will sail to all seven continents that call at more than 300 ports and destinations around the world including Panama Canal, Alaska, Mexico, Australia/New Zealand, Africa, Asia and world cruises. You can also enhance the cruise experience and you will get the opportunity to combine the cruise with a full land tour as the company operates a wide variety of spectacular land and sea experiences in the majestic "Land of the Midnight Sun". Princess Cruise operates about 8 cruise ships, a fleet of deluxe motor coaches, five riverside wilderness lodges and luxury domed rail cars. You will get the opportunity to experience Alaska's most popular attractions in your vacation.
This company provide the following ships for a wonderful trip:
1.Coral Princess
2. Crown Princess
3. Caribbean Princess
4. Emerald Princess
5. Dawn Princess
6. Diamond Princess
7. Sun Princess
8. Golden Princess
9. Star Princess
10. Sea Princess
11. Island Princess
12. Ruby Princess
13. Grand Princess
14. Sapphire Princess
In 2013 and 2014 two modern additional ships will join the fleet. Royal Princess, will debut in June 2013 and feature a 50 percent larger atrium. You will find a private space that surrounds diners in curtain light. There are more dining options for the passengers which includes a special Chef's Table Lumiere. You will also have a private poolside which appears to be floating on the water. There are a television studio, a dedicated pastry shop.l
You can make your tip more memorable with a unique photo or video keepsake. If you want to stay in touch or need to manage your affairs on a daily basis in order to put the minds at ease you can use internet on the boat as the Princess Cruise offers internet access for news, information and web-based email.
Throughout your cruise you will get all the things you need for relaxing and rejuvenating retreat. You will have a wide variety of freshly prepared cuisine and innovative experiences.
Contact
Princess Cruise
Website: http://www.princess.com/
Call 1-800-PRINCESS for assistance