Posted by Imtiajul in Uncategorized
Infinity Yacht Charters
Infinity Yacht Charters is the source for crewed luxury power or sail yachts. The members of Infinity Yacht Charters encompasses all major destinations and many other areas well off the beaten path. They meet the crews and examine the amenities so that you enjoy the service and accommodations you want to have.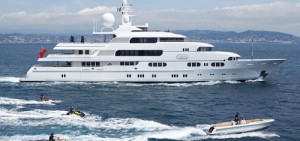 Infinity Yacht Charters regularly inspect the world's charter yachts, including the most majestic super yachts and mega yachts available for charter.You will enjoy a crewed yacht charter which will make a life time memory. Infinity Yacht Charter arranges all the things that will match what you expect and make you satisfy fully.
There is no doubt that Infinity Yacht Charters will help you to chose the perfect destination as it inspects the world's charter yachts and the most majestic super yachts available for charter. Infinity Yacht Charters offers:
The ideal yacht and crew that will match your requirements
The best available rate, with all discounts and specials.
Access to the finest charter yachts worldwide.
Proper escrow of funds wherever possible.
Personalized and attentive services.
You can enjoy a seven day cruise which will include off the beaten path destinations like Panama (and the San Blas Islands), Costa Rica and Belize.

First day you will go for 25 miles of smooth sailing between Puerto Cortes & the National Park of The Sapodillas Islands in Belize. You will find a palm covered beautiful island in a Pacific style.
On the second and third day you will explore  several of the Sapodillas Islands including French cay, Seal Cay, Tom Owens cay and Ranguana Cay. You will get the opportunity to enjoy snorkel all around.
On the fourth day you will visit  Placiencia which is a peaceful seaside fishing village. There you will find  small supermarkets,banks, restaurants,  different stores,  dive shop and many hotels & resort.
On the fifth day you will enjoy snorkeling, great diving, great beach or can go to the bar and restaurant on the Island South Water Cay.
Sixth day you will sail to Glover Reef which is a coral atoll, as in Polynesia.
Day seven is the day to return to Puerto Cortes.
There are so many options of yachts for sailing to Central Ameica. You can chose from the following list:
Seawolf
Latitude
Air
Exuma
Sherakhan
Jems
Olga
Sweet escape
Just enough
Big Fish
There are more ships on the list. Just chose one and go for sailing. You can go with your family and spend some enjoyable time with them. You can also go with your partner or friends.
Contact
Infinity Yacht Charters
Website: www.infinityyachts.com
Email: info@infinityyachts.com
1 (800) 664-6049: US & Canada
+1 (604) 714-0288: International
+1 (604) 677-5551: FAX
0800-011-2453: UK Toll Free