Posted by Imtiajul in Uncategorized
Caldera Boating Tours
Caldera Boating Tours is a responsible tour operator in Costa Rica and Spain. Foe over 17 years this tour operator is in the service business. This tour operator is able to give you an unforgettable experience. Owners of Caldera Boating Tours are originally from Spain. In 1992, this company first came to Costa Rica. When they went to live on the Caribbean coast for over a year, fall in love with the amazing beauty of the country. After returning to Spain they found their first national and international tourism companies (La Palapa, Ra, Arrecife and Yachting Palos). As they fall in love with the wonderful Costa Rica, they wanted to return to Costa Rica and started to visit on holiday during several months a year. In the summer of 2003, during their several visit they purchased the current home in Mata Limon. This home is now known as Caldera Boating Tours, SA Operating Base, born September 2005, also dedicated to tourism.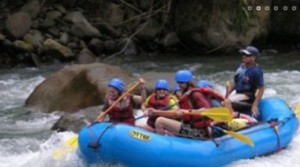 In 2003 they visit Tortuga Island where there were only two companies that arranged the tour on the side of the Gulf. Then they thought that they can offer a faster, effective tour as the amount of tourism was taking so close to Tortuga Base. Then they started to operate with small groups.
They bought the boat "Fly I" from Spain and began to live in Costa Rica. From birth they always lived by the sea and that's why they had knowledge about motor boats and sailing. They wanted to offer a personal tour of high quality and started to meet more tourists from many countries all around the world.
This tour operator has a fast and comfortable transport service by land and sea by which you will spend more time on the beach in Isla Tortuga. The speed boat of Caldera Boating tours can operate up to 20 passengers and the staffs of the boat will interact with everyone on board in a personalized way. They will take care of the needs of all passengers. They will ensure you have all the things just at the moment you ask for. You will meet Captain Carlos who is an amazing person and also a chef.  You will feel safe with the captain and you will also have delicious foods cooked by him. During lunch Carlos will make you surprised by serving "Paella".
The boat "FLY I" (the fast 400 HP RIB boat) will embark on the beach of Caldera at 8:45. The trip will takes about 25 minutes. When you will approach the island and once ashore, you will get the opportunity to enjoy the best swimming. If you can arrive early you will be able to enjoy the beach yourself. After that you will have fresh fruits and juices as a breakfast. You can enjoy snorkeling but if you want to other beach activities or simply walk it's your wish. If you wish to go for diving, the boat will take you to the dive site and will provide diving equipments. You will have the opportunity to appreciate the marine life of the place. The boat will stay there for 1 hour. The boat crew will assists you with any difficult or no swimming experience at all. At that time the guide will show you different fish species of the area. Then you will visit the second snorkeling area. There you will spend the same amount of time as with the first place. When the boat will return to the beach, you will have some free time until 11:5 p.m.  At that free time you will have lunch (consists of a delicious Spanish salad dressed with olive oil and wine vinegar, meat paella (chicken and pork) with vegetables, sangria, two beers soft drinks. For dessert you can take a delicious homemade banana cake with coffee. After enjoying your meal you may choose to rest in the shade of a palm tree, take a swim or enjoy hiking, kayaking or can rent a pedal boat, go on a banana boat, play beach volleyball, horseback riding, jet ski, visit the shop souvenirs, etc. You can do all that until 3:15 p.m. After that the boat will embark again toward Caldera where you will find your land transport.
Contact
Caldera Boating Tours
Call: (506) 2634-3126 or (506) 8825-6147
Cell Phone: 8825 6147
Email: info@itortuga.com
Website: http://www.itortuga.com/