Posted by Imtiajul in Cocos Island, Uncategorized
Seamajor Yacht Charters
Seamajor can provide a wide range of sailing yachts. It is a wide an experienced, established and reputable yacht broker. You will be able to visit many beautiful sailing destinations with the sailing yachts, motor yachts or catamarans offered by Seamajor.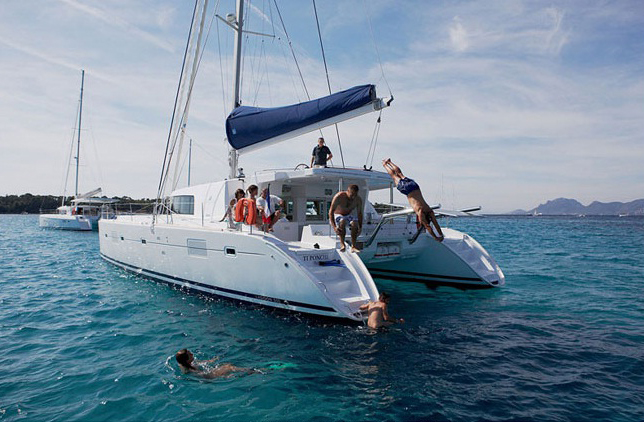 If you are interested to go for sailing independently then chose bareboat charter with which you will get the opportunity to enjoy control over your own boat and to sail at your own pace. You will just have to meet the criteria and to follow an initial briefing and captain you are on your way.
If you want to take charge of the vessel then you must have sufficient experience to skipper the boat and also have a skipper license to verify your ability. If yo are going to sail by yourself then you will have to take the responsibility of cleaning and cooking as there will not be any crew. The food items and eating time is your choice. You will get the opportunity of taking a vessel, set your own pace and sail to the rout towards your favorite destination. You can explore isolated beaches and find idyllic harbors at seaside villages with bare boat charter. You will have total independence. You can enjoy snorkeling, sunbathing on deck with your partner, swimming.
You can take help rom the Seamajor professional skippers. If you or your friends do not have sailing qualifications to charter vessel on your own even then you can gain sailing experience as the skippers will teach you the basic skills and let you take the wheel for several times.
Seamajor bareboat charter business have a team of expert who will ensure that you receive your quote within 24 hours of your enquiry. You will be allowed to access to a large database of the latest model bareboat charter vessels and can sail to the world's finest cruise destinations.
You can sail to the The Pacific Northwest and Central areas which are dominated by high, rugged mountains. You can also visit Arenal Volcano which is the most active volcano in Costa Rica. You av explore Tortuguero National Park's canals on the Caribbean coast. You will also have the opportunity to enjoy crowded beach parties as well as deserted, wilderness beaches. You can visit Playa Tamarindo which offers the country's best beach-side night spots. Cocos Island is the most popular island destination You can visit.
The Lagoon 500 is a benchmark blue water cruising multihulls which is equipped with everything you want for comfort. Its speed and manoeuvr ability impressive.
Above the deck you will find a fly bridge with two access points and a helm station that provides perfect visibility and a bench seat that can accommodate the entire crew. You will also have spacious cockpit, ideal for sunbathing, on the same level as the galley. There are fold-able table in the rigid bimini and two ventilation panels.
Below the deck you will find a large saloon with dining table for eight persons. There is a
U-shaped galley for greater comfort at sea, close to the dining table. It also equipped with freezer, 2nd refrigerator, dishwasher. The cabins of the boat have large hull windows and the washrooms and includes very effective ventilation.
Contact
Seamjor Yacht Charter
LaLyon Limited
1 Bickenhall Mansions
Bickenhall Street
London W1U 6BP
Company no. 07159879
Website: http://seamajoryachts.com
Email: captain@seamajor.com
Tel: +44 20 7193 1015
Mob: +44 79 1892 3140
Fax: +44 84 4249 2940